Zynga Announces Real Money Poker Entry
The Social gaming powerhouse, Zynga, is looking to break into the world of real money poker. Until now, Zynga had partnered with Facebook, constituting around 8% of subscribers of the social network site who play casino games. Despite that number rising to 13% in the current year, Zynga and Facebook's partnership looks likely to be in its final stages.
That's because of the new direction that Facebook is trying to take regarding its operations. This new direction has brought with it new algorithms, which makes it less likely for Facebook subscribers to discover Zynga than before. This change might be a reason why Zynga fell short of its predicted quarterly earnings by over $10 million this year.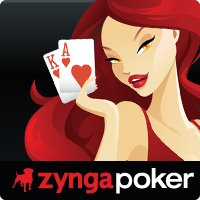 Although Facebook has declined to comment on this, Zynga's CEO, Mark Pincus, was quite eloquent about the role of Facebook's new direction in their less than spectacular revenue earnings in this quarter.
Zynga To Launch Own Apps
In light of this, it must come as no surprise that Zynga would be looking to gain independence from Facebook apps. If the much touted market speculations are to be heeded, Zynga is looking at enabling its players to access its games through their own independent apps. These independent Zynga apps would enable players to launch games directly from their iPhones or desktops, cutting out the middle-man role that Facebook has played so far.
There was no confirmation of this from the horse's mouth, as all Mark Pincus said on this was that they were looking into the possibility. On the other hand, one must consider that GamesBeat, Playtech and GTECH have all confirmed submitting bids to provide a gaming software platform to the gaming giant.
Some reports also suggest that Zynga has entered into a verbal agreement with the Swedish firm called Ongame to acquire their Poker network. All these moves strongly suggest the direction Zynga is trying to take with respect to social gaming.
Real Money Poker To Secure Zynga's Leadership
Although Zynga is already the world's biggest social gaming site, new competitors are popping up with alarming frequency. This means that the gaming giant is finding it harder and harder to keep its crown in the light of newer game formats hitting the market. Therefore, Zynga's move to include real-money poker play into their repertoire will also serve to secure its faltering leadership.
The inclusion of real money poker into their gaming repertoire will also act as a 'shot in the arm' for Zynga's revenues and their somewhat disappointing quarterly earnings. Online gambling is never more serious than when real money is involved in the gameplay, and Poker still remains one of the most popular social games where serious money play is involved.
To put the monetary scale of real money poker play into perspective, one can consider Zynga's competitor: Party Poker and its sister websites. Party Poker's corporate owner, Bwin.Party, generated $22.1 million per month this quarter, just from three of its poker sites. Not to mention the fact, that Party Poker is not available in the US, and Bwin.Party is barely one-fifth the size of Zynga. Therefore the $22 million revenue earning per month is quite impressive. It was only a matter of time that the people at Zynga realized how much they were missing out on by not involving themselves in real money play.
Zynga's Launch Of Real Money Games Hinges On Certification
It is obvious that the only real hurdle in the way of Zynga's foray into the world of real money poker is the concern of licenses. Except for Delaware and Nevada, the poker fanatics in the US (who make a very lucrative market) will be left out of the loop on this one. Zynga will be launching its games wherever they manage to secure the appropriate licenses.
Related Posts: