Online Poker Laws in the United States
The online poker market in the United States has calmed down after the upheaval caused by the UIGEA. However, real money online poker continues to grow in popularity and there is massive demand for legalization of the game from players as well as from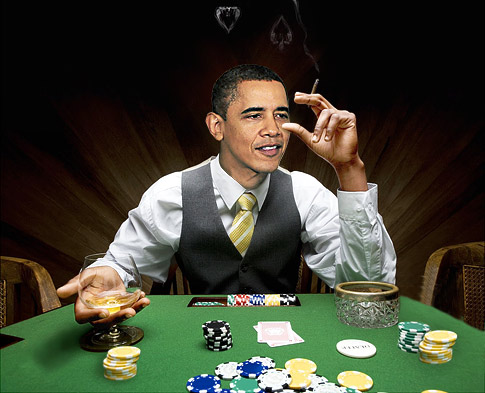 operators. Obama's administration stated that the federal laws regarding online gambling do not entirely prohibit states from permitting some types of online gambling (Politico). Consulting firm H2 Gambling Capital has forecast that Internet betting operators will win more than $35 billion globally from gamblers this year. It estimates that for online poker, just 37 percent of an estimated 2011 total of nearly $5 billion took place within regulated markets.
Where can US players play real money poker online in the United States?
Currently there are a few poker networks that are safe to play on for USA players – Merge Gaming, Bovada, BetOnline and  Revolution Gaming. These networks accept real money signups from players living in the USA. These are both safe places to play. From personal experience we recommend is BetOnline Poker. There are an average of 1,500-2,000 real money cash game players online at any time, you get a nice deposit bonus of 25% up to $900 which is payable immediately on deposit. This means you can use your bonus right away instead of waiting for it to clear first. Most importantly, we've found that BetOnline processes cash outs much faster than any other poker room.
Click here for a complete list of real money US poker sites.
The impact of the UIGEA means that currently banks and credit card companies are not allowed to make payments to or receive payments from online poker rooms. This might make it difficult for you to make deposits and withdraw winnings, but Black Chip Poker has done a good job of getting around these restrictions. The UIGEA is a federal law, most states do not specifically prohibit online gambling.
Is online poker legal in California?
California is one of the centers of poker in the United States and The California Online Poker Association, a union of 46 casino operators, is leading the legalization cause.  Click here to view the current laws in California relating to gambling. In short, there is no express prohibition on internet gambling.
Things are looking up – Bwin.party who run Party Poker recently signed a deal with the United Auburn Indian Community ('UAIC'), which operates the Thunder Valley Casino Resort near Sacramento, to provide the technology to run online poker services in the future.
What about Florida?
Again, there is no express prohibition against gambling online in Florida – you can view the state laws here. The New York Times reported in Jan 2012 that state legislators are actively considering passing a gambling bill.
And New York?
New York's laws also do not criminalize online poker. New York Gambling Laws.
Texas?
Surprise, surprise, there is no law specifically prohibiting gambling online – the Texas Statutes relating to internet gambling can be viewed here.
So which States have expressly barred internet gaming?
Illinois, Indiana, Louisiana, Montana, Oregon and South Dakota – all these States have adopted a specific law criminalizing the offering and/or playing of gambling games offered over the Internet.
Have any States expressly legalized gambling online?
Washington, D.C. became the first state (sort of) to specifically legalize online gambling, in April 2011. (The New Jersey legislature passed a bill legalizing online gaming in 2010, but Governor Christie vetoed it.) This doesn't mean that it's illegal in the other states, though. Something's illegal only if there's a law against it. As you've seen, most states have no laws one way or the other. Washington D.C. is the first jurisdiction that has a law for. But players there shouldn't get all excited yet. First of all, it appears that the games are going to be run by a single company, so there will be no diversity of sites to compete for players. There's also no word yet on when the sole site will actually open for business.
Nevada recently granted licenses to Bally Technologies and International Gaming Technology. A bill was also passed in Delaware that authorized three racetrack casinos and the state lottery to offer various types of internet gambling options, which included online poker.
Related Posts:
One Response to "Online Poker Laws in the United States"